Presented By KBA Training Centre Pte.Ltd, Singapore & PT. Phitagoras Global Duta, Indonesia
NEBOSH Environmental Management Certificate
Environmental Standards are developing globally with increasing concerns such as pollution control, waste
management, use of energy efficiency — resulting in legal issues and high costs. This environmental management course is an excellent foundation designed to meet the needs of these new and rapidly changing demand and standards.
Who should attend?
The course is designed for managers, supervisors and employees who are involved in managing environmental issues as part of their job, with a concern to meet the organizations' environmental demands.
What are the benefits?
This qualification is beneficial to businesses seeking to practice sound environmental management systems. It provides the candidate knowledge to undertake a competent role in managing environmental risks and
responsibilities, leading to definite improvements and cost savings for the business. This qualification is relevant to all industry sectors.
Course Content
This 5 day course covers environmental management systems & impact assessments, sources and use of energy & energy efficiency, control of pollution, planning for & dealing with environmental agencies.
How is it assessed?
Candidates will be assessed through a written examination & a workplace practical environmental review
For the CEM courses you need to inform the candidate that
"it is a level 6 qualification on the Scottish Framework scale which is similar to a HNC and that we strongly recommend that candidates have the EAW (equivalent) before attending or practical environment experience.  This course is intensive over 5 days and will require candidate to undertake pre-learning and evening homework"
The NEBOSH National Certificate in Environmental Management Course Schedule for 2013, 2014 and 2015 :
February 18 – 22 , 2013 Bali – Indonesia 
October 21 – 25, 2013 in Bali – Indonesia 
February 10 – 15, 2014 at Bali – Indonesia
August 11 – 16, 2014 at Bali – Indonesia
April 13 – 18, 2015 at Bandung – Indonesia
August 24 – 29, 2015 at Bali – Indonesia
December 7 – 12, 2015 at Bali – Indonesia
Investment of this Training NEBOSH : 
USD $1999 (Course Fees) + USD $0.00 (Registration Fees) + USD $360 (Exam Fees) = USD $ 2359
We now accept credit cards
Call +6221 70270400 for further information of Training NEBOSH National Certificate in Environmental Management
FAQ ( Frequently Asked Question)
Silahkan klik link ini atau link Frequently Ask Question untuk mengetahui pertanyaan – pertanyaan yang sering dilontarkan seputar Training yang kami selenggarakan.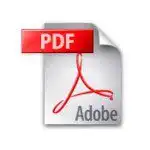 Tags: nebosh environmental, nebosh environmental certificate, nebosh environmental course